About AAJMI
The name of the Association shall be the "Alumni Association of Jamia Millia Islamia", hereinafter referred to as "AAJMI".The Objective and Purpose of the Alumni are an institution's brand ambassadors and are great role models for current students. They take their values of excellence and learning of inclusiveness and diversity all around the world. This platform will help the alumni to engage themselves with parent institution through imparting training in innovative skills to their Alma mater and by extra mural funding which are so necessary for the growth and development of any modern institution.
Upcoming Meets
Alumni Day Celebration
Date: Postponed until further notice
Venue: Jamia Millia Islamia Campus,New Delhi
Vice Chancellor's Message
---
Prof.Najma Akhtar
Jamia Millia Islamia made a modest beginning in 1920 at Aligarh, with the resolute determination of its founding members--Shaikhul Hind Maulana Mahmud Hasan, Maulana Muhammad Ali Jauhar, Jenab Hakim Ajmal Khan, Dr. Mukhtar Ahmad Ansari, Jenab Abdul Majeed Khwaja, and Dr. Zakir Hussain to create an institution that would manifest indigenous ethos and spirit of plurality.
It was conceived as a national institution that would offer progressive education and nationalist ideals to students from all communities, particularly the Muslims. The emergence of Jamia was supported by Gandhiji and Tagore who felt that Jamia could shape lives of hundreds and thousands of students on the basis of a shared culture and worldview. Jamia's development is marked by sacrifices made by the staff and students and a host of individuals who contributed through myriad efforts.
Dr. Zakir Hussain Sahib, once said, and I quote, "the movement of Jamia Millia Islamia...
President
---
Mr.Shafa-ur-Rehman Khan
From President Desk: The alumni of Jamia Millia Islamia residing any part of the world are welcomed at common platform in term AAJMI (ALUMNI ASSOCIATION OF JAMIA MILLIA ISLAMIA). A university depends, at its core, on the free and open exchange of ideas in a culture of mutual respect. It also depends upon the participation and inclusion of people of all backgrounds, races, genders, identities, religions, ideologies, and ways of thinking.
In research and in education, many of our most important learnings come from hearing and respecting diverse perspectives. It is crucial to have our opinions challenged and to be confronted with views other than our own. For students preparing to be leaders and effective citizens in the 21st century, it is essential to navigate difference in experience and opinion, and to gain an appreciation of ...
Vice President
---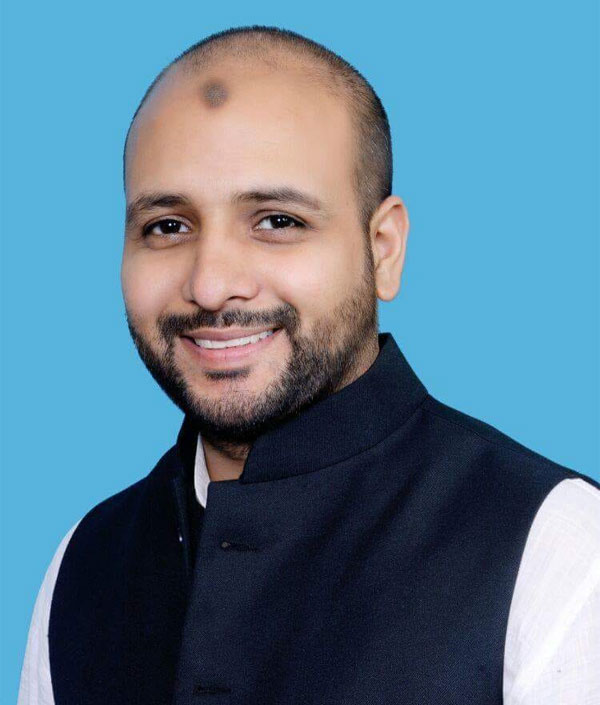 Mr.Mohd.Faraz Khan
Jamia Millia Islamia has been synonymous with revolution, freedom and excellence. I, as vice president of this association would like to take it further and make this University known for innovation, research and the torch bearer among all the educational institution in the country.
With the help of the vast network of alumni that has been created over the years and are scattered all over the globe, we would like to help anyone and everyone who is associated with this institution to achieve his dreams no matter what the circumstances are. We share your dreams and aspirations.
" If you dream is to fly, we will be your wings"
GENERAL SECRETARY CANDIDATE AAJMI ELECTION MANIFESTO
---
Mr.Badre Alam
Dear Alumni members,

As a General Secretary candidate, it is my great pleasure to share some of my ideas with you. The coming AAJMI election is going to behistoric in many ways. Conscious of the desire of the members, I am presenting myself as a trusted viable and effective alternative for General Secretary Post. This Manifesto is a testament to the thinking approach and vision I hold for Jamia and Alumni members.
1) To develop a common platform: A portal will be developed to connect with all the Jamia Alumni Associations across globe.
2) Job opportunity for alumni members: There will be a platform for job opportunities across globe and website will be developed to exchange the updates regarding the job opportunities from all the Alumni Association.
3) Provision of Entrance Coaching: For Medical, Engineering, Civil Services UPSC, TET, CPT, etc. coaching classes will be arranged for needy students.
4) Scholarship Schemes: will be given to capable and needy students for select courses.
5) Medical Support: will be proveded to all members of alumni at the time of medical emergency. Blood donation camp will also be organized.
6) Roadmap of AAJMI: Roadmap will be developed for working out different strategies to improve the status of AAJMI.
7) Reservation in admission for alumni children: Demand of reservation will be taken to appropriate authorities.
8) Community halls availability: Community halls will be made available to members.
9) Legal Aid: Legal assistance will be provided to members in need.
---
PROJECT
Scholarship Project
Scholarship for Deserving Students
Insfrastructure
Implementation and Renovation of infrastructur
Research & Development
Funds for advanced research and invention